COMMERCIAL ROOFING MAINTENANCE
Excel Roofing Services is one of the premier commercial roofing contractors in North Carolina, serving all of Triad with reliable commercial roof maintenance solutions. With over a decade of experience in the roofing industry, we have earned a reputation for excellence, exceeding customer service, knowledge, and expertise.
Enjoy 10% off your next project! Limited time, act now!
Need Expert Roof Maintenance Services? Call (336) 221-4121
Expert Commercial Roofing Maintenance in Triad, NC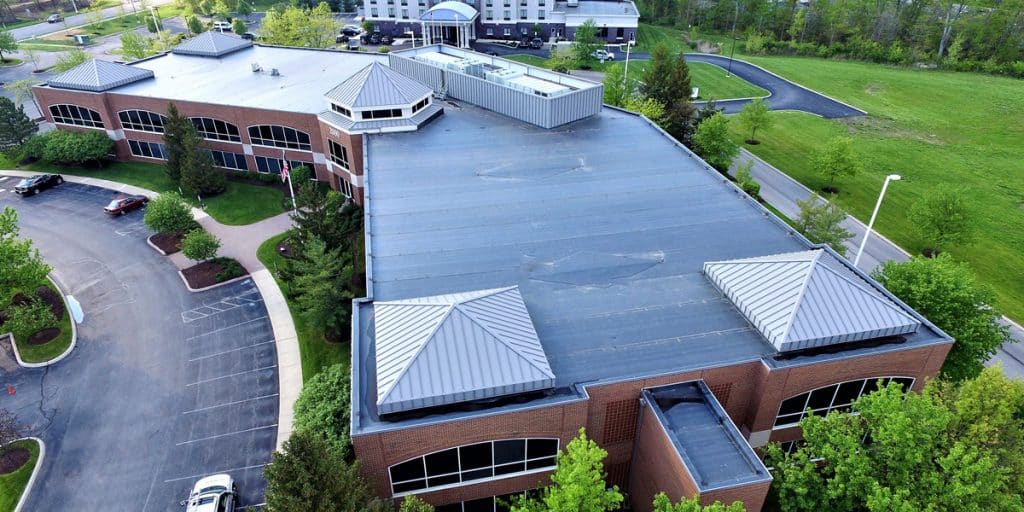 We provide roofing maintenance in Triad, Nc. Our roofs are exposed to the brunt of the elements. Whether it is hail, rain, or ice, with strong winds, our roofs are bombarded with the full force of nature multiple times a year. That's why it is so important that our roofs are built to withstand such weather and that they are inspected for damage at least once a year. If required, mandatory commercial roofing maintenance should be carried out by a team of highly professional and experienced individuals like us!
We provide annual inspection services for businesses of all types and sizes. Our inspectors will get on your roof and inspect it for missing shingles, cracks, rot, and other issues, which are then fixed before they put significant stress on your pocket!
Our Commercial Roofing Services in Triad
Why is Professional Commercial Roof Maintenance Important?
Each year hundreds of companies suffer from downtime because their roof started leaking, a problem they only found out about when it rained or snowed. When it comes to roofs, you never want to be the last person to find out if something is wrong with them. That's why our commercial roof maintenance service includes:
As Initial Inspection. One of our highly skilled contractors will assess your roof's condition and then draft an analysis of all mandatory repairs. Our team will then assist you with the repair process needed to get your roof in the condition it should be.
Scheduled Annual Inspections. We highly recommend that business owners have us inspect their roofing at least once a year. That's why, as part of our program, once we repair your commercial roof, the next step in our maintenance process is to schedule an annual inspection. The inspection is meant to make sure that everything is in working order.
A Maintenance checklist. Our professionals will draft a maintenance checklist for your commercial roof. However, we will also provide you with a solution if the roof requires major repairs or a complete replacement.
An Affordable Maintenance Program. We have made sure that our commercial roof maintenance program is affordable, saving money on all roofing jobs. However, the lower price tag does not come with a compromise to the quality of our work!