Excel Roofing Solutions is one of the premier commercial roofing contractors in Greensboro, High Point, serving all of the Triad with reliable residential roof replacement solutions. With over a decade of experience in the roofing industry, we have earned a reputation for excellence, exceeding customer service, knowledge, and expertise.
$0 Down Could Get You a New Roof! Call (336) 221-4121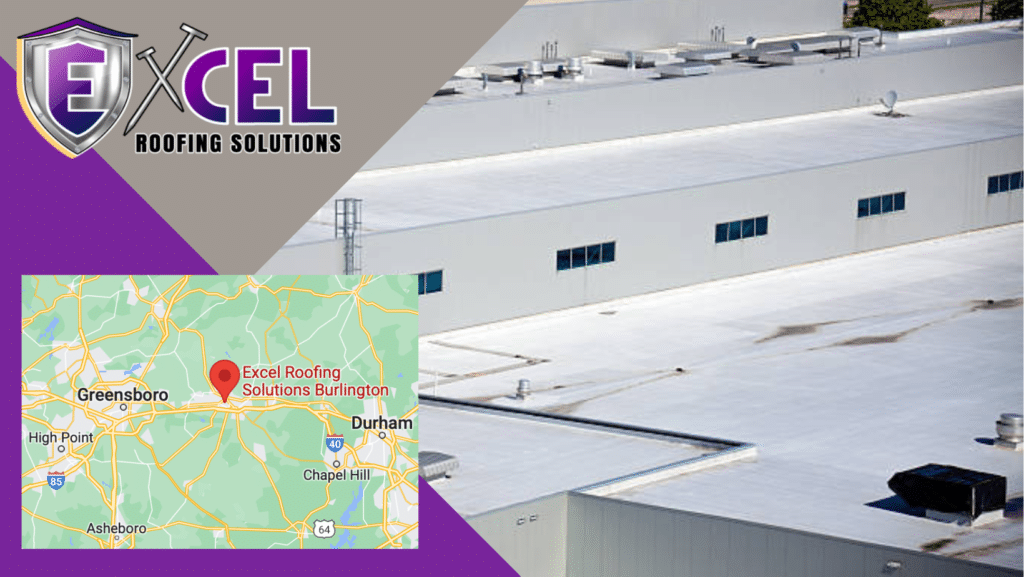 Your Best Commercial Roof Repair Company in the Triad
Are you looking for a Triad residential roofing company? A residential roof, like many other types of roofs, can be damaged from seasonal rain, strong winds, the sun's UV rays, and ice, amongst other things like falling branches and animals. All of the factors we've listed can cause a myriad of issues from leaks to a severely damaged frame, which could, if not addressed in time, result in damage to most things inside your home the next time it rains. 
As a leading roof repair service, we provide a string of roof repair and installation services regardless of the type of roof you own. We also work directly with the insurance company to repair and replace the roof to ensure as little out of pocket expenses for you as possible.
Our Residential Roofing Services in North Carolina
Why Choose Our Residential Roof Repair in the Triad?
Well, there are many reasons why we continue to be the roof repair service of choice for homeowners in the Triad. However, as someone who might not have used our service yet, here are a couple of reasons why people choose us to repair their roof:
Budget-Friendly Repairs
We have a team of expert roofing experts who start with a thorough inspection of the roof. Our goal is to find everything that's possibly wrong with it (roof) and make a list of all the repairs needed. We will then, if required, work with your insurance company or provide you with a quote. 
Top Quality Materials
Roofs built using the best quality materials tend to last the longest, ensuring the best value for money. That's why we use nothing short of the best materials. While it may cost up to around 10% to 20% more, it lasts twice as long as ones (roofs) built with low-quality materials.