Excel Roofing Solutions is one of the premier commercial roofing contractors in Burlington NC, serving all of the Triad with reliable residential and commercial roof replacement solutions. With over a decade of experience in the roofing industry, we have earned a reputation for excellence, exceeding customer service, knowledge, and expertise.
$0 Down Could Get You a New Roof! Call (336) 221-4121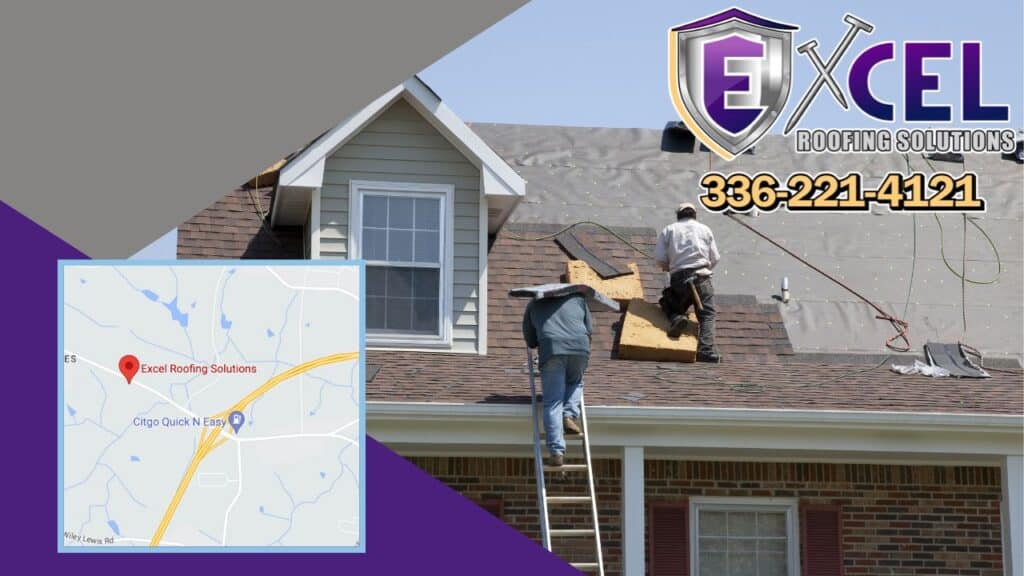 Burlington NC Roof Repair Company
Are you in search of a roofing company near Burlington NC? The weathering elements, including seasonal rain, strong winds, the sun's UV rays, and even ice, along with potential factors like falling branches and animals, can lead to roofing damage. These issues span from leaks to substantial frame harm. If left unaddressed, these problems could extend to affecting the interior of your home during the next rainfall.
As a premier roof repair service, we offer a range of roof repair and installation solutions, tailored to various roof types. Additionally, we collaborate directly with insurance companies to minimize your out-of-pocket expenses when repairing or replacing your roof.
Our Residential Roofing Services in Burlington NC
Why Choose Our Us in Burlington NC?
Well, there are many reasons why we continue to be the roof repair service of choice for homeowners in Burlington NC. However, as someone who might not have used our service yet, here are a couple of reasons why people choose us to repair their roof:
Budget-Friendly Repairs
Our team consists of skilled roofing professionals who initiate the process with a comprehensive roof inspection. Our objective is to identify any potential issues with the roof and compile a comprehensive list of necessary repairs. Then, we'll collaborate with your insurance company or provide you with a detailed quotation.
Top Quality Materials
Roofs constructed with top-tier materials have a tendency to exhibit the longest lifespan,  delivering optimal value for your investment. This is precisely why we exclusively utilize the highest quality materials. Although the initial cost may be approximately 10% to 20% higher, the longevity of such roofs is double that of those constructed with lower-grade materials.